APPT 2015, ASIA CHAMPIONSHIP OF POKER, MAIN EVENT: A DAY 3 FOR TWO ONPOK PLAYERS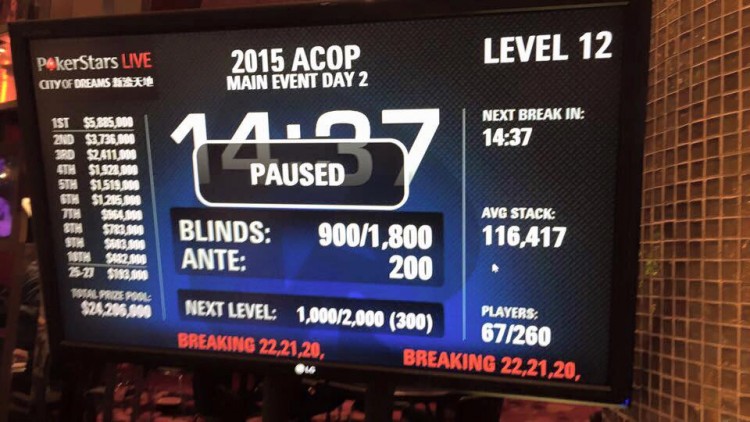 "260 CANDIDATES" CAME FOR THE MAIN EVENT OF APPT 2015 happening in Macao and only 65 survivors are left. Who will win $ 5,885,000HK as reward?Adrien Allain and Paul François will be there to shine again!
The level of the Main Event of the EPT 2015 is definitely very tough and it's a great performance for Adrien Allain and Paul-François Tedeschi again for the DAY 3 of such a competition where some of the best world players are present, for example with Erik Seidel (96,800) and Steve O'Dwyer (47 600) who are still in the race.
Tomorrow for DAY 3, our two ONPOK players, Adrien with 60,000 and Paul-François with 160,500, will come together at the same table in the competition hoping to reach the 27 paid places, the first ITM this APPT 2015 being of 193, 000HK $ and the winner winning $ 5,885,000HK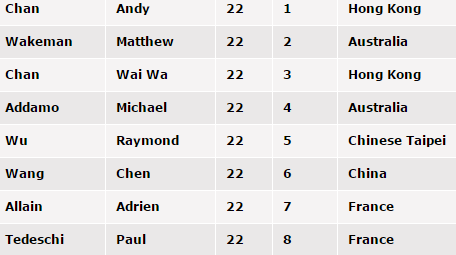 DAY 3 CHIPCOUNT ON THE TABLE
Andy Chan 178100
Matthew Wakeman 48600
Wai Wa Chan 67700
Michael Addamo 227200
Raymond Wu 113200
Chen Wang 135100
Adrien Allain 60000
Paul-François Tedeschi 160500
More details on this DAY 2 and the progress of the day on the APPT 2015 link