WPTN PARIS, MADE IN GUEST, VINCENT LAHALLE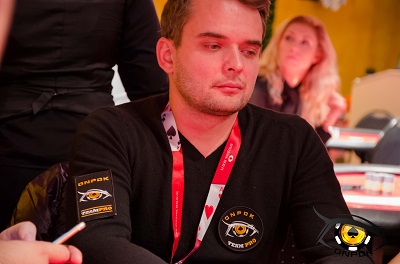 Onpok's team and its boss Guy Pariente often invite players during festivals to wear the team's colors and give them the chance to prove their value or to confirm their well-known talent. The first interview for this week with one of the three Paris guest players, VINCENT LAHALLE.
A few weeks ago, we had the pleasure to welcome you among the team's players for the WSOP-E in Berlin. What do you retain about this first adventure with the ONPOK Team?
I was very happy to be able to participate in the WSOPE for the first time and was very proud to wear the colors of ONPOK. I am thankful to Guy Pariente for his trust. So, happy to participate but on the other side disappointed for not being able to give a good performance. It will always remain as a good experience despite even if everything was not perfect.
If you had to bring forward a good memory or any encounter in Berlin?
It's difficult to bring out a memory but I admit that I often think about my first tournament, the 6 max where I won against Stephen Chidwick( whom I didn't know at that time) with KK on the board 4-9-9-2k in the middle of Day1.Hence he had the 9,which was hard to collect. I also remember that at the end of Monster Stack's Day1, I found myself at a crazy table with November Nine Butteroni who took unbelievable time before every decision and also the Scottish Niall Farrell who was drinking beer after beer while building an impressing stack. I regret that I did not meet the team's players well who started the WSOPE when I finished it.
In few days,for the Paris WPTN Main Event you'll wear once more the colors of ONPOK. Do you have precise objectives for this competition?
We can say that my objective is to be an ITM and to go furthest as all other competitors.
In future, will Poker be of high importance in your schedule or you wish it to remain an escape moment?
Despite performing well online, I did my first tournament during the start of the year at Deauville; hence I have in conscience that more hard work is needed. Poker is the passion where I feel close sensations, the same feeling I get when playing horse races where on the other hand I have experience. The probabilities and stakes are very familiar to me. I think that in Poker we are always learning and I'm at the beginning of it. Hence, it is difficult for me to plan.