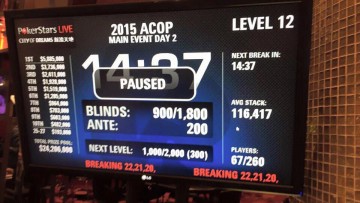 24
Nov
2015
"260 CANDIDATES" CAME FOR THE MAIN EVENT OF APPT 2015 happening in Macao and only 65 survivors are left. Who will win $ 5,885,000HK as reward?Adrien Allain and Paul François will be there to shine again!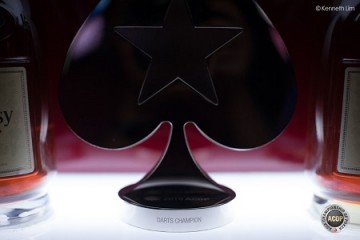 23
Nov
2015
FOR THE ASIA CHAMPIONSHIP OF POKER MAIN EVENT APPT 2015 ($ 15,000,000 GUARANTEE), HK $ 100,000 DAY 1A FOUR PLAYERS ARE PROUDLY WEARING THE COLORS OF ONPOK. WILL OUR THREE MEMBERS ADRIEN ALLAIN, PAUL-FRANÇOIS TEDESCHI ET YEHORAM HOURI AS WELL AS OUR GUEST PLAYER MAXIME ADAM, BE ABLE TO RESIST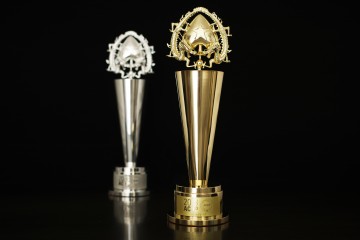 20
Nov
2015
A STAY AT MACAO, IN THE FLESH OF THE ASIAN GAME ALWAYS LEAVES SPECIAL MEMORIES. BACK TO OUR PLAYERS WITH SOME QUESTIONS ABOUT APPT 2015 AND THE UNUSUAL TOURNAMENTS. We asked a few questions to our players about their feelings of this incredible city, the Las Vegas "Made in Asia".