EPT PRAGUE 2015, EUREKA HIGH ROLLER : A 12th PLACE AND A NEW MILLIONAIRE IN THE TEAM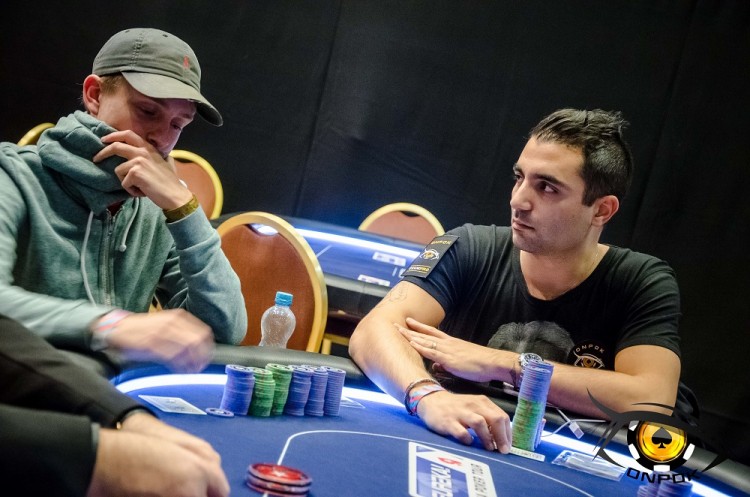 THE DAY 2 OF EUREKA HIGH ROLLER EPT PRAGUE FESTIVAL 2015 HELD YESTERDAY AND ONPOK STRIKED AGAIN. GUY PARIENTE CAN BE PROUD OF HIS TEAM, ANOTHER 12TH PLACE AND A NEW MILLONAIRE IN THE TEAM
Yehoram Houri has struggled long hours but the cards were not present at the end of the tournament which would have allow him to reach the last step to lead the final table of the EPT Prague 2015, No. 31 € 2,000 + € 200 NL – EUREKA High Roller.
He finished 12th in the High Roller of Eureka and have experienced extreme emotions throughout the whole day facing two blinds for long minutes. But was not counting on the will and selflessness of Yehoram that despite the accumulated fatigue of the day he would achieve the twelfth place meaning gain of €15 100.
The second performance of the day was that of  Paul-François Tedeschi, because even without finishing "only" 52€ for 5 220€, it reached the high threshold of 1 million gains on Hendon Mob and Adrien Allain joins the "pantheon"ONPOK after cumulative performance PFT during these last days in Prague.
Now wish our players good luck for the DAY 1B of the Main Event of the EPT Prague which starts today at noon, you can follow us as always on the official Facebook page or on our official Twitter page