POKERSTARS CHAMPIONSHIP PRESENTED BY MONTE-CARLO CASINO®, MAIN EVENT : They will be four Musketeers at the DAY 2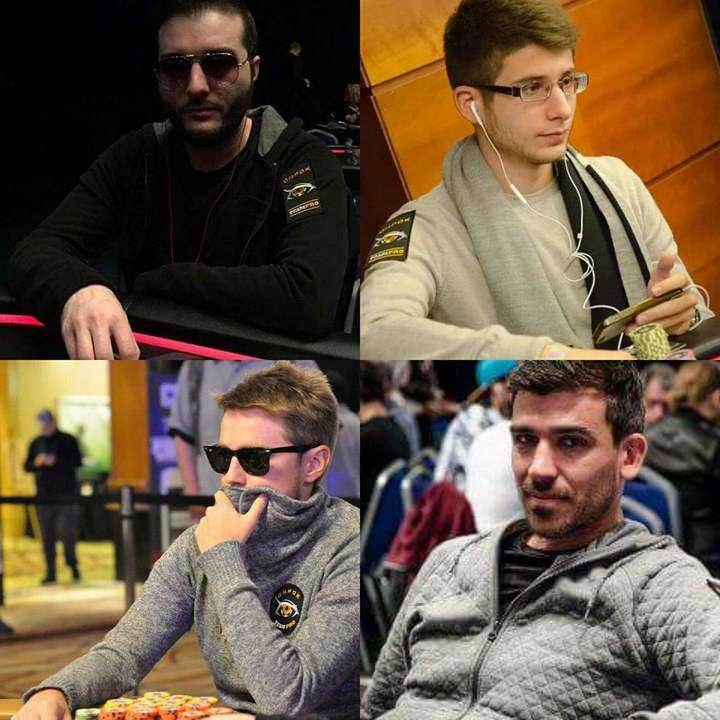 After the DAY 1B yesterday, three of our ONPOK players have succeeded to reach the DAY 2 to join Paul-François Tedeschi, thus there will be four musketeers who will wear the colors of the team for this second day. Back to the performances of Adrien Allain, Jimmy Guerrero et Renaud Lejal, as well on the most difficult day of Guy Pariente et Guillaume Darcourt
Yesterday the DAY 1B was a bit like "a coincidence", that we decided to play against the opponent to win or not a bet, the chance was not with Guy Pariente or Guillaume Darcourt.For our first two players, the shocks got chained without being ever positive. Guillaume being the first one to be eliminated from the day (he lost at the start of the tournament 8k of his starting 30k with QQ vs AJ in a pot of 3Bet), Guy Pariente being eliminated with AKd vs OJs on a board 8s6s3sKxKx, turn et river even deciding to "taunt" the boss by giving him a "brelan" which was of no use.
For Adrien Allain, Jimmy Guerrero et Renaud Lejal, the day was more lenient, All three reach the DAY 2 with a stack which allow not reacting in haste. Adrien will come back avec 73 k , Jimmy with 48k, Renaud played the performance of the day by finishing with 115 500 units,  being almost four times the starting stack.
They will be thus four to wear the colors on ONPOK during this DAY 2 of the Main Event which starts this 1st May 2017 as from 12h00 on the blinds 500/1000/100 for levels of 75 minutes ( the levels will extend to 90 minutes on the DAY 3)
To follow the team in live during the whole day, you can follow our official Facebook page  (https://www.facebook.com/onpoknouvellevisiondupoker/?fref=ts) or our Twitter page (https://twitter.com/Onpokmanager).