WPTN BRUXELLES 2016, MAIN EVENT, RENAUD LEJAL FINISHES AT THE 21st PLACE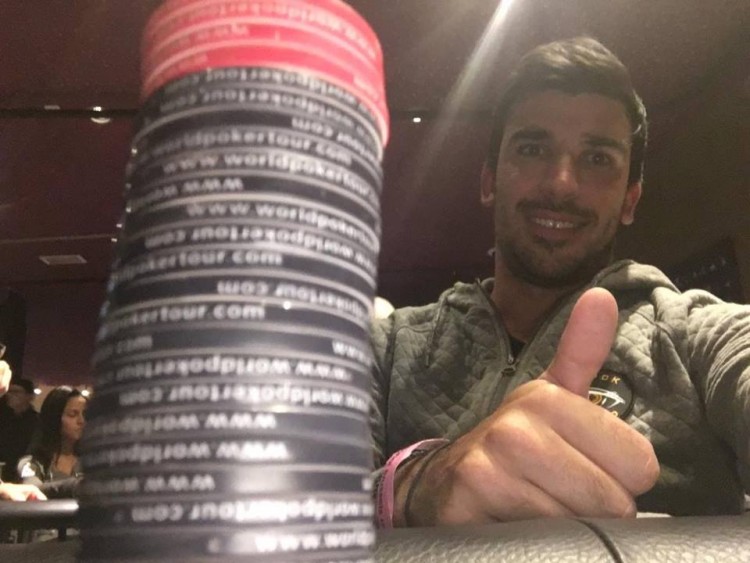 LITTLE MORE WAS NEEDED FOR RENAUD LEJAL TO SIGN HIS FIRST FINAL TABLE UNDER THE COLORS OF ONPOK.BACK ON THE PROMISING WPTN FOR THE NEXT TREMS.
457 competitors subscribed in this WPTN Bruxelles 2016 Main Event and after long hours of intense struggle, Renaud Lejal finishes beautifully at the 21st place. The one, who wishes to attain the final table in every tournament, is unable to satisfy himself with this place "undeserved», but it proves that he is not here by chance and Guy Pariente made a good choice by regularly inviting him to play beautiful competitions under the colors of ONPOK.
With a profit of 4390€ , he added a Hendon Mob line on his prize list already well enriched with required experience necessary for " men of big final tables"
Hardly eliminated from the Main Event, he will now play the High Roller* of this festival like a project (as said by Davidi Kitai) to turn the head of his opponents 'making the Waltz dance with one thousand times")!
(*Renaud was unfortunately not an ITM in this High Roller)